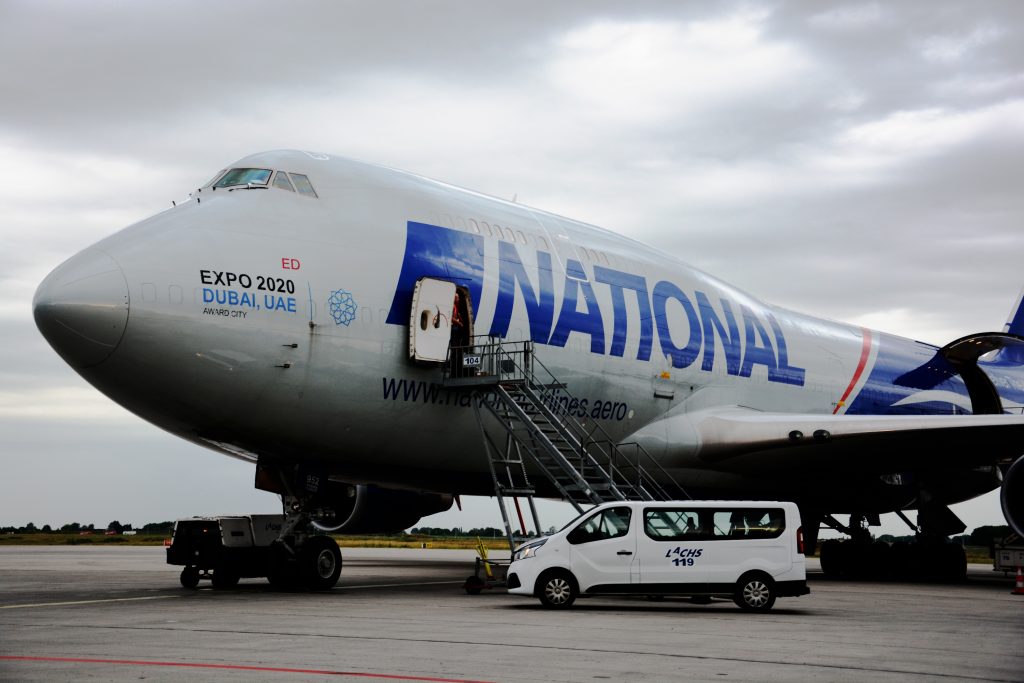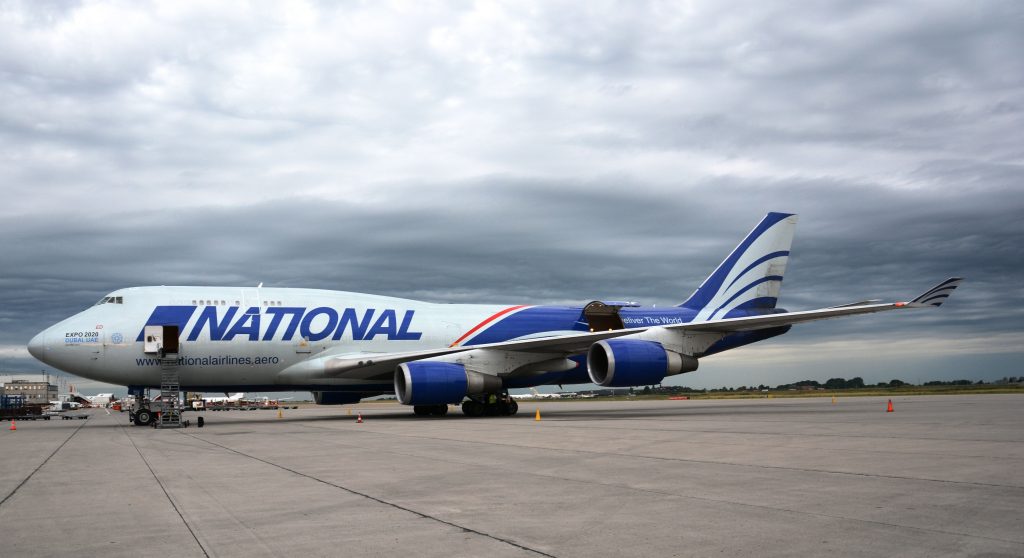 2017-06-09 – National Airlines and Navitrans USA are launching round the world (RTW) Boeing 747-400 Freighter services connecting several key global airports. The service is starting on June 9, operating all year round on a Chicago O'Hare – Liege Airport – Baku – Hong Kong – Tokyo Narita – Anchorage – Chicago O'Hare route in addition to another twice weekly scheduled operation by the carrier exclusively for Navitrans between the US and China. Navitrans USA president, Martin Zhu says: "This RTW route will connect key gateways throughout North America, Europe, Mid-Asia and Far East in around 36 hours. With the dedicated B747-400F aircraft, Navitrans has positioned itself to meet the needs of importer and exporter all over the world."
National Air Cargo Group, Inc., doing business as National Airlines, provides domestic and international passenger and cargo air transportation services. The company was founded in 1985 and is based in Orlando, Florida. As of November 16, 2006, National Air Cargo Group, Inc. has operated as a subsidiary of National Air Cargo Holdings, Inc.
Navitrans was founded in Shanghai, China in 2005. It has positioned itself as a significant platform that links the prosperous Chinese airfreight market with international airline operators, air charter brokers and various clients.
The flight is handled by Lachs. The first members of the Liege cargo community to support the operation are CAL and Coastair, and the opportunity is there to follow and expand.
"We welcome Navitrans to Liege and believe this will be the start of a long and fruitful cooperation. Both the Chicago to Liege and Liege to Hong Kong links have been met with great enthusiasm by the Liege Airport cargo community. We believe the demand is there and keeps increasing, as we are only at the start of the e-commerce era. We thank Navitrans for their backing of the Liege strategy to support freighter operations in a dedicated freighter environment", said Steven Verhasselt, VP Commercial Liege Airport.
Contact Flexport
Our team is always ready to respond to new challenges. They will deal with your request promptly.